Meet our Faculty Community
We are very proud that top scholars around the globe in the sector of fashion have applied to join FRSS and share their expertise with the participants.
How have they been selected?
Being selected is not an easy matter…
Project proposals are subject to a two-phase selection procedure, namely, an Eligibility Check and a Quality Assessment. Eligible applicants are then shortlisted against the selection criteria by the Academic Committee in the Quality Assessment phase.
The Academic Committee is made up of representatives of Athens University of Economics & Business Management Science Lab, International Hellenic University Department of Creative Design and Clothing, Lasell University, Fashion Revolution Global/Greece/USA & Salty Bag Corfu.
The assessment criteria are the following:
Qualifications: evidence of research and/or industry experience on topics concerning the curriculum of the Summer School ensuring from published papers assessed on the grounds of international criteria.
Teaching activities on topics concerning the Summer School and expected results.
Experience with travelling with students.
Impact on community (social media reach, entrepreneurial initiatives).
Diversification, Equity, Inclusion promotion of the representation and participation of different groups of individuals, different ages, races and ethnicities, abilities and disabilities, genders, religions, cultures, and sexual orientations.
The Team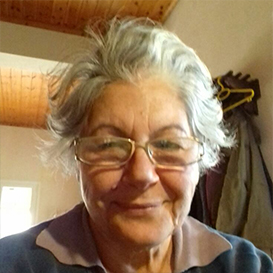 For more information contact: summerschool.fashrevgr@gmail.com