An educational journey of sustainable fashion global game changers centered on global trends and heritage.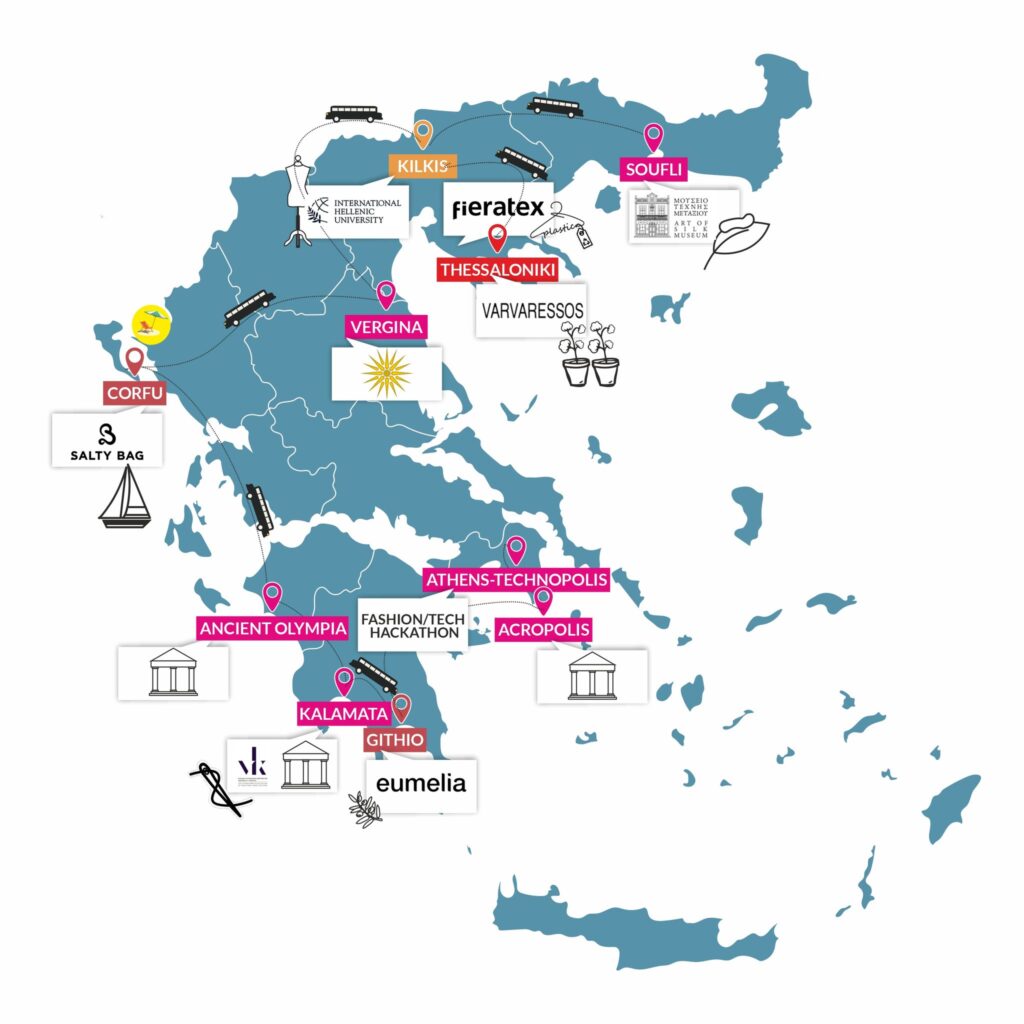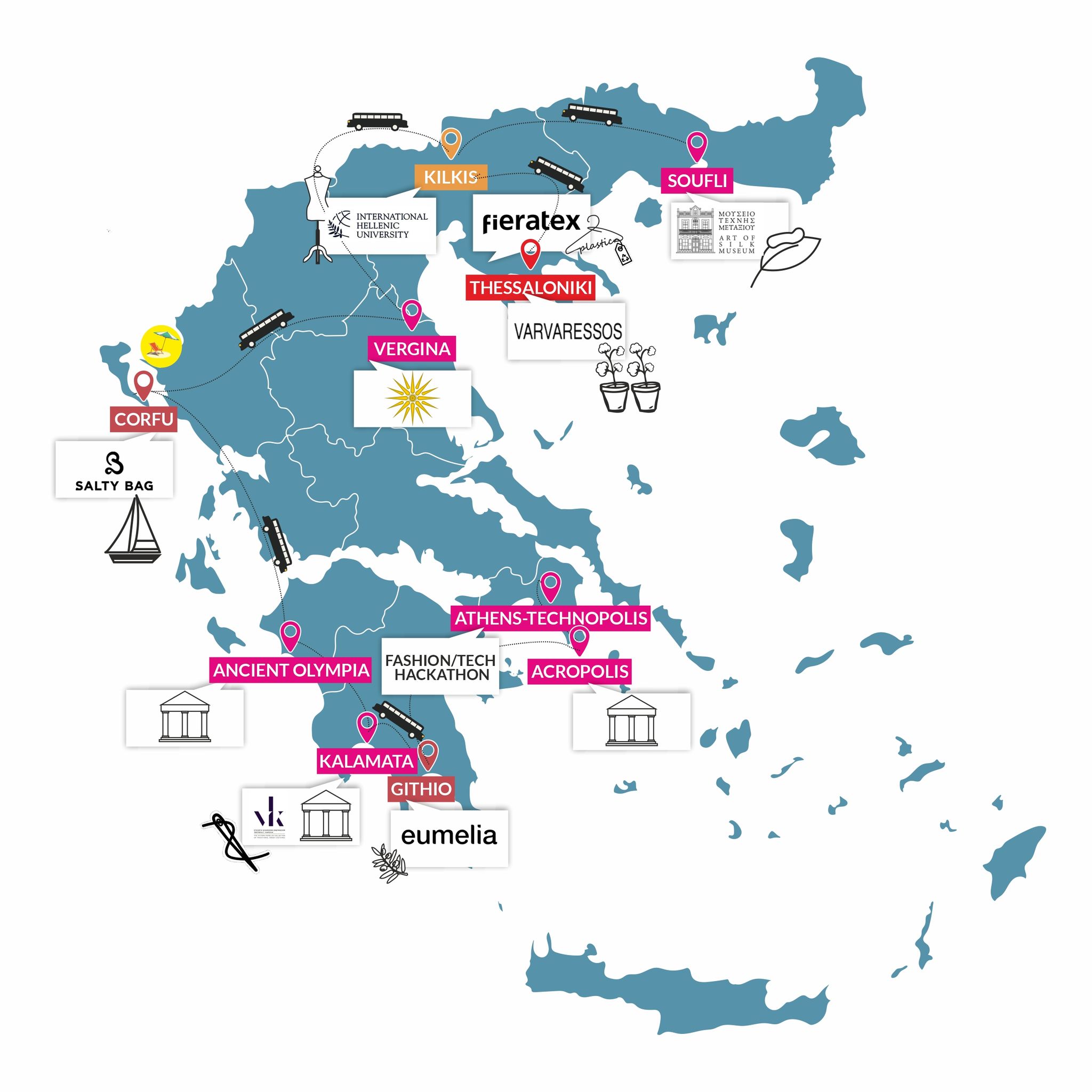 The Athens University of Economics and Business and Fashion Revolution Greece inaugurate the first Sustainable Fashion Summer School in collaboration with leading Universities and sustainable fashion institutions in the USA, Europe, and Latin America.
The Launch of the First Sustainable Fashion Summer School in Greece offers two 3-week programs awarded by the Athens University of Economics and Business:
A.  Professional Certificate in Sustainable Fashion Management
B.  Students Program in Sustainable Fashion Management (3/6 credits)
Over 25 top educators from institutions from the USA and Europe – for example, the Fashion Institute of Technology, the Pratt Institute, the University of Exeter, St. Martins, London College Fashion, and the Institute of European Design – will travel with us for the 3-week educational program that will be delivered to students and industry professionals from all over the world. The program appeals to those who want to acquire the novel skillset and tools of sustainable and circular fashion while accessing critical research and networks necessary to thrive as fashion revolutionaries.
The Fashion Revolution Summer School together with teachers, professionals, and students, will travel on the 3-23th of June, across Greece from Thessaloniki, Kilkis, Corfu, Kalamata, Mani, and Athens, where they will visit fashion venues of the entire supply chain from raw material production to circular manufacturing for the application of sustainable practices in the sector, archaeological sites, and monuments of cultural heritage. They will receive a holistic educational experience from experts in the field and gain knowledge and experience in the field of textiles and circular construction in Greece.
At the end of the program, students will test their knowledge, implement new resources, and further their co-working skills during the internationally recognized 3 days FRSS Fash-Tech Hackathon that will take place in Athens from 21-23th June. Experts from the local IT ecosystem and regionally acclaimed fashion designers will be invited to collaborate with the students to incorporate and pitch venture ideas at the FRSS closing ceremonies. At the end of the third week, if students decide they would like to stay longer, they will be able to shadow professionals of their interest for one or more weeks or have a short-term internship in a social or circular fashion enterprise/brand, i.e SOFFA, Salty Bags, 3 Quarters.
FRSS VISION: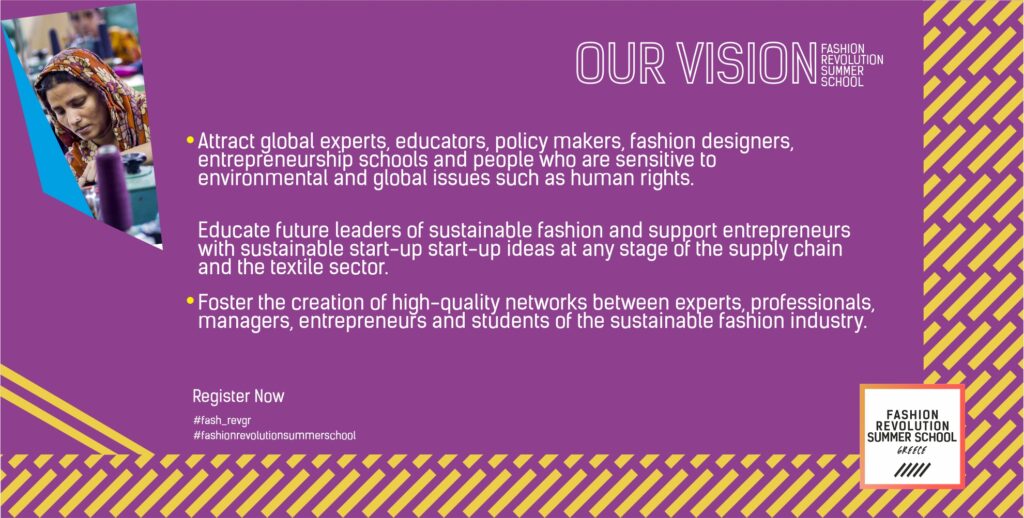 Graduates and Professionals will have the opportunity to:

– Learn and apply the latest sustainable innovations in the fashion industry
– Build stronger resources for compliances, innovative solutions and transparent circular system approaches to support global UN SDG goals and fortify company CSR outcomes
– Extraordinary academic assembly by international experts
– Engage and learn inspiring best practices
– Join with local artisans in their studio spaces as we travel through Greece
– Create a new network
– Connect as a global game-changer in fashion
---